KoBold's AI is accelerating the clean energy future by finding new deposits of lithium, cobalt, copper, and nickel.
---
Multidisciplinary Science
Turning mineral exploration into a repeatable science with 3 ingredients
01
Geo-Science
Our geoscience leads have been a part of the most significant discoveries of the last generation
02
Comprehensive Data Aggregation
KoBold invests substantially in aggregating all available information about the physics and chemistry of the Earth's crust
03
Artificial Intelligence
Our proprietary AI tools build on a concept we call Efficacy of Information (EOI), enabling KoBold to determine which data to collect at each exploration step to maximize uncertainty reduction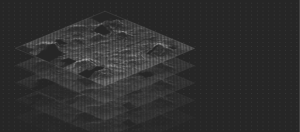 Our multidisciplinary approach is turning mineral exploration into a science.
The mineral exploration industry has an information problem.
There are far too many variables, and too few reliable data sources. Discoveries to date often rely on incomplete data, intuition, and luck. We simply don't know enough, and the cost of exploration is too high.

While the majority of easy-to-find deposits have already been discovered, the mineral deposits of the future will be found deep underground. Uncovering them requires a different approach to exploration.

---
Our Work
KoBold is exploring >60 projects across the globe
KoBold is building the world's largest collection of geoscience information. Using AI systems, KoBold interrogates that data to model the sub-surface in the most statistically valid manner ever.
---
Our clean energy future needs more discoveries.
The industry needs to discover more than twelve trillion dollars worth of new critical mineral deposits to stop catastrophic climate change. Listen to KoBold CEO, Kurt House speak on the Catalyst with Shayle Kann podcast to discuss this problem.
---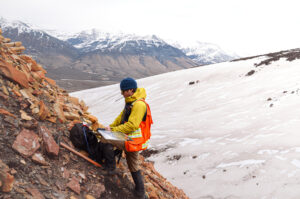 At KoBold, Ethics come first.
In all aspects of our business, we aim to meet the highest standards of safety, integrity, and respect for people and the environment.
Help us accelerate the future of mineral exploration.
---
Investor Spotlight
Backed by world class investors.
KoBold Metals® is privately held and backed by long-term investors committed to the discovery and development of new battery metal resources.