Become a KoBold Explorer and Innovator.
Geologists, Data Scientists, and Software Engineers — at KoBold, everyone is an Explorer.
Explore Open Roles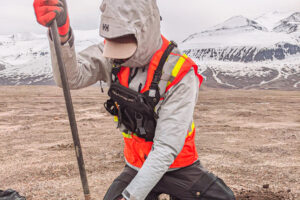 "The difference with KoBold is how closely geologists work with data scientists to make all of our decisions more verifiable and more replicable. So instead of relying simply on geologist domain expertise, we frame the problem in such a way that it can be proven demonstrably true or demonstrably untrue."
Elliot Kahn - Geologist
---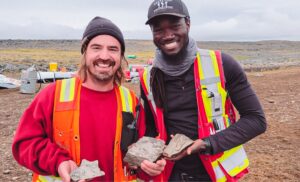 Cross disciplinary collaboration is a KoBold central dogma.
KoBold's geoscientists, data scientists, and software engineers collaborate at every step to invent new exploration technology and to deploy that technology to improve the efficacy and efficiency of exploration.
---
JOIN OUR TEAM
View our open positions.
KoBold will beat our competition, disrupt our industries, and live up to our principles by hiring and promoting talented people from every background, including innovators of color, women innovators, and LGBTQ innovators everywhere we work.
01
Accounting and Finance
06
Legal and Public Policy
Join us to solve some of the world's hardest applied AI problems and accelerate the energy transition.
---
BENEFITS
KoBold invests in its people with competitive benefits, equity, and salaries.
01
Health Care
KoBold offers employees comprehensive Medical, Dental, and Vision Insurance as well as Voluntary Life Insurance and AD&D Insurance.
02
Paid Time Off
Employees are awarded 17 PTO days a year in addition to paid sick leave, a week-long company Winter Holiday, and an additional eight annual holidays.
03
Sponsored 401(k) and Company Match
KoBold offers a robust 401(k) Plan and matches employee 401(k) contributions dollar for dollar up to six percent of base salary.